Understanding NDIS Support Coordination
by Kat Rowe | February 5, 2021
---
Navigating an NDIS plan can be challenging for many people. That's why Stride offers Support Coordination and works alongside participants to tailor NDIS supports to your needs. Support Coordinators help you manage your NDIS plan and support you in working towards your goals.
What does a Support Coordinator do?
A Stride Support Coordinator helps you manage and implement your NDIS plan and funding options by assisting you to: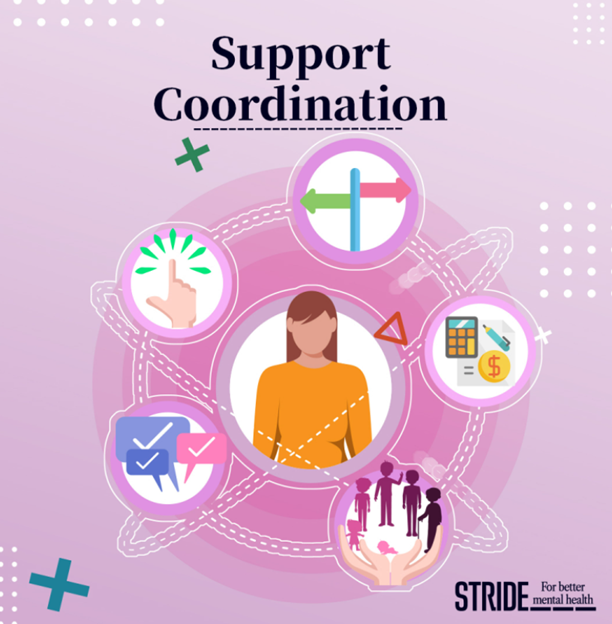 Understand your plan and implement your funded supports
Link you with community, mainstream and government services
Negotiate service agreements
Prepare for a plan review
Optimise your funded supports
Manage your budget
Helping you realise your individual goals during support coordination.
There are three levels of Support Coordination. Each level offers a different amount of support, depending on your needs.
Level 1 is Support Connection – a short-term option that offers you help in connecting with people and services to support you. You choose your preferred providers and coordinate your own supports.
Level 2 is Support Coordination – a longer-term option where a support coordinator works with you to navigate your plan, strengthen relationships, build capacity and coordinate your supports.
Level 3 is Specialist Support Coordination – the highest level of support available and is often intended for more complex situations. This service is time limited depending on support needs.
These offerings are funded through a Support Coordination budget, along with temporary funding from your Core Support budget if required.
Am I eligible?
To qualify for Support Coordination, the NDIS has specific criteria you must meet:
Between ages 7 and 65
Living in Australia, an Australian citizen, a holder of a permanent visa or a protected special category visa
In need of support from someone due to a permanent and significant disability
In need of support now to build capacity.
To apply for the NDIS, you are required to complete a Verbal Access Request or Access Request Form. You will also need to submit an Evidence of Psychosocial Disability form completed by a qualified professional.
What can be funded through the NDIS?
The NDIS has a number of possible support options:
Daily personal activities
Workplace support
Therapeutic support
Household tasks
Home and vehicle modifications
Mobility equipment
Community Participation
Groups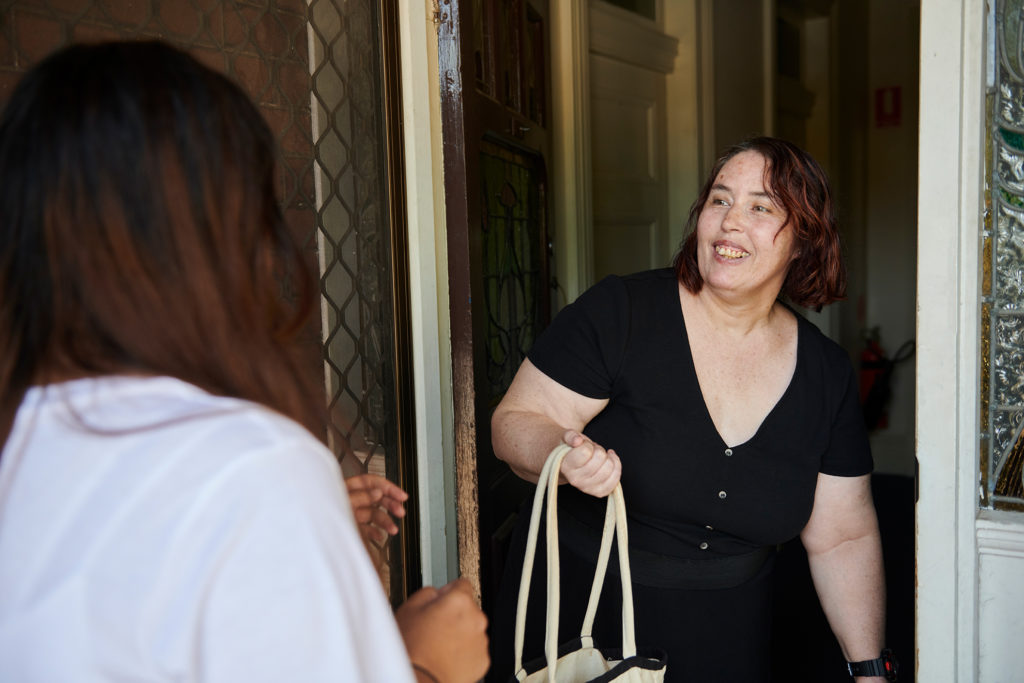 There are some services the NDIS doesn't cover, including those not related to the disability or those that are the responsibility of another government system such as Health services.
Line item funding explained
Line items consist of a short service description and a unique reference number. Each support category has its own list of supports and services, which are referred to as line items. The line item ultimately tells the NDIS which support category budgets your services should come from.
There are over 800-line items available. The NDIS Price Guide informs you of what's available and what the maximum rate is that a provider can charge. One of Stride's Support Coordinators can help you navigate the Price Guide and what is in your budget.
If you'd like Stride to assist with providing you support, you can request Stride on your Support Coordination Request Form. From there, we'll get in touch with you about the next steps.
To learn more about this service, or about anything else Stride offers, get in touch with our team today at 1300 00 1907 or by email at hello@stride.com.au
More Useful Reading
---