Meet the leadership team shaping Stride
Whether we've come to Stride with a history in the sector, or are introducing new ideas and skills from another field – we're here because we care about mental health.
Our Board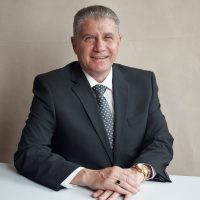 John (JT) Thomas
Diploma Banking & Finance, KSS, FIFS, FAICD
Chair
JT has over 44 years' experience in banking, finance and funds management activities. From 1987-2003, he managed the Howard Mortgage Trust – growing its assets to $2.6 billion, the largest in Australia.
JT currently Chairs 6 boards both in the Funds Management and the NFP sectors where he shares his expertise in property, finance, governance, planning and strategy. He is a former honorary Treasurer of the National Council of Churches in Australia and was awarded a Papal Knighthood in 2011 for his services to the community.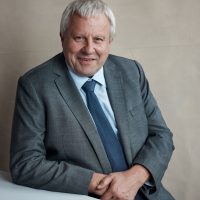 Martin Baird
BBus, Grad Dip CSP, FGIA, FCIS, FCPA, FAICD
Company Secretary
Martin is a Certified Practicing Accountant, a Chartered Company Secretary and a Fellow of the Australian Institute of Company Directors. He is a practicing Company Secretary, Non-executive Director and Chairs Finance, Audit and Risk Committees in the not-for-profit sector.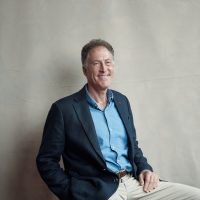 Dr Dean Blomson
PhD, B. Business Sci. (Hons), LLB, Adv. Co. Law
Director
Dean joined the Stride board in July 2012. Dean is a seasoned corporate strategy and transformation practitioner. He is best known for providing corporate strategy advice to large and mid-size corporates embarking on significant growth and change; his expertise in guiding executives on transformation journeys; and his extensive work on complicated mergers and integrations.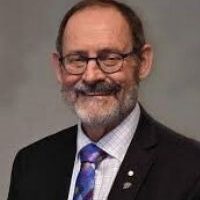 Professor David Crompton
MBBS (Queensland), Grad. Dip. Soc. Sci. (Psych), University of New England, FRANZCP, FRAChAM (RACP) Faculty Addiction Medicine (RANZCP)
Director
David worked in private practice as a rural general practitioner and has 12 years in private psychiatry practice. David is a Professor, Mental Health Research within the School of Applied Psychology (Griffith University) and Adjunct Professor at Queensland University of Technology. He has held leadership roles in QLD Health and NSW Health. He was awarded a Medal of the Order of Australia for development of community based mental health services for veterans, development of community post-traumatic stress disorder and anxiety and substance abuse treatment.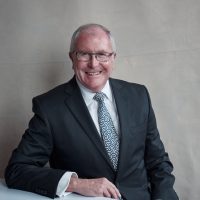 Peter Emery
BA, LLB, GradDipMg, FAICD, FGIA, FCIS, FFin, FIML
Director
Peter has forty years' experience in managing businesses as a lawyer, investment banker, general manager, CEO, company director and consultant.
Peter is chairman of TransitCare Limited and two Managed Investment Compliance Committees. He's also a senior facilitator for education programs at the Australian Institute of Company Directors – including the Company Directors and not-for-profit courses.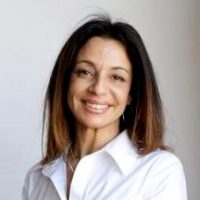 Marianne Karam
BBus (Acctg) FCPA, FAICD, FCIS, FGIA
Director
Non-Executive Director, Company Secretary, consultant and former C suite executive (CEO, COO, CFO). Marianne has over 30 years' experience leading finance, business operations, governance, risk management, ICT and transformation.  Marianne is passionate about start-ups having managed several technology start-ups and mergers and acquisitions in international and local technology organisations. Marianne also brings significant not-for-profit sector expertise through health and non-formal education organisations.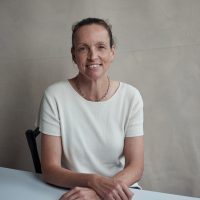 Sue Klose
MBA (Hons) BSc
Director
Sue Klose joined the Stride Board in 2016 and during the past seven years, has been involved in many aspects of the Board's work, including chairing the People & Culture and Strategy Committees. In addition to her Board role with Stride, Sue is on the boards of three Australian technology companies in Sydney and Melbourne.
Prior to her board roles, Sue held several senior strategy, marketing and operations roles in digital and media companies. Sue is passionate about growth and innovation, and greatly enjoys working with organisations and teams to reach their maximum potential in constantly changing markets. Originally from Chicago, Sue currently lives in Orange, NSW.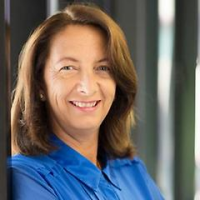 Dr Lorna Moxham
RN, MHN, PhD(CQU), MEd(UNSW), BHSc(UWS), DASc(MIHE), Cert OH&S(CQU), Cert Qual Mngmt(CQU), Cert IV Training & Assessment(CQIT), FACMHN, FACN, MAICD
Director
Lorna has 40 years' experience as a nurse, 38 of which have been in mental health. She is currently the Professor of Mental Health Nursing at the University of Wollongong. Lorna is a prolific author with over 100 publications and has extensive research, clinical and governance expertise where she brings a person centred, trauma informed approach.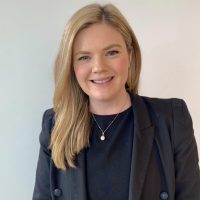 Sarah Lukies
LLB, BBus, GradDip Legal Practice, MBA,FGIA, GAICD
Director
Sarah is an experienced board director with private, government and not-for-profit experience. Her executive career incorporates legal, corporate governance, ASX company secretary and commercial experience. She is a current board director of West Gippsland Healthcare Group and previously Chair of Kalparrin (NDIS funded early childhood intervention service). Sarah has a growing understanding of governance across health, government and disability and thrives in navigating complex regulatory environments, especially when developing or adopting new and emerging technologies.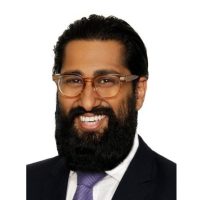 Shyaam Raivadera
B Com, BLaw, Grad Dip Legal Practice
Director
Shyaam is a strategic leader in complex environments, specialising in providing advice across strategy, governance and risk management. Shyaam has a deep passion for improving health outcomes for all Australians. He is currently a management consultant for EY working with clients across Health and the Public Sector to transform the way they operate.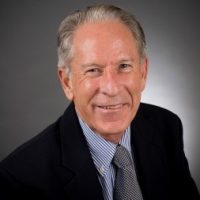 Peter Kearney
B Com FCA,FTIA, CTA
Independent Chair Finance and Audit Committee
Peter is a senior executive and business consultant with over forty years' experience in various charities, schools, strategic leadership, governance and management in both for purpose and private sectors. He has deep experience in financial management, financial statements, budgets and cash flow having spent 40 years in the Chartered Accountancy industry. Peter is Chair of Safe Places for Children, and Chair of their Audit Committee. He is a Director of Jabiru Community Services and Chair of their Finance, Investment and Technology Committee. He is passionate about our sector, having had a lived experience of mental ill-health, knowing first-hand what a positive effect the work we do can have in people's lives.
Our Executive Team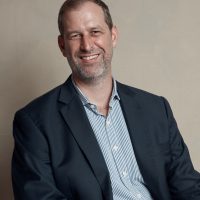 Drikus van der Merwe
B.Com Grad Dip ACG
Chief Executive Officer
With a passion for bettering people's lives, Drikus brings 23 years of project, financial and general management experience across five countries to Stride to continue this passion.
Focusing on human centric design to ultimately improve the efficiency of businesses, he has worked in the finance, IT and education sectors helping companies change and grow to achieve their goals.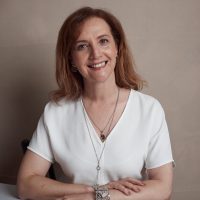 Jacqui Franchi
Dip Human Resources Mgmt
General Manager – People & Culture
An experienced people leader who thrives on bringing out the best in people, Jacqui has over two decades leading HR teams across Australia and Asia Pacific, driving cultural change, employee engagement and building performance within culturally diverse organisations. She has worked in a cross section of sectors including telecommunications, aviation, logistics and retail, and has experienced the people challenges associated with start-ups, growth, down-sizing and transformation.
Jacqui operated her own consulting firm before joining Stride in November 2018 and is passionate about applying the learnings from her corporate days to our sector.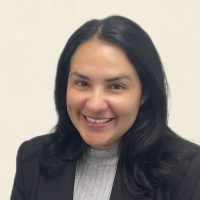 Jennifer Ramos
General Manager – Services, Community and Residential
Jenny is a purpose-driven leader passionate about social justice, empowering individuals to live fulfilling lives within the community, and driving change within the complex mental health and disability sector.
Jenny has over 15 years' experience in leadership roles in the not-for-profit sector and a strong reputation for delivering high-quality services and fostering partnerships across community networks. Jenny is experienced in leading strategic and operational change, driving business growth, process improvement and operational efficiency. Jenny started her career as a mental health youth worker and values the significant impact of frontline workers on improving people's lives.
Jenny's own experiences of adversity was the primary motivation to pursue qualifications in Social Work, Leadership and Public Health; her diverse sector experiences ranging from frontline to senior management roles fuels her passion and commitment to the human services sector.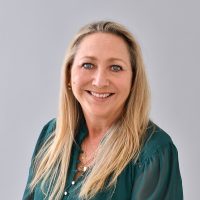 Terri Matanovic
General Manager – Services, Integrated
Terri has over 15 years' experience working within the mental health sector, across government, private, and community settings.  She started her journey with Stride In 2015 as a contracted Psychologist at headspace. Terri then moved into a management position taking on the Clinical Leader role at headspace, before moving into the residential space as a Service Manager with Stride's first Child Safety residential.
For several years, Terri was the Regional Manager for SE Queensland residentials and built the residential portfolio in QLD with the establishment of many residential services including NDIS, SILS and Child Safety residentials. Terri continues to lead outstanding consumer outcomes across diverse portfolios and her pragmatic, calm and engaging style are a strength within Stride.
Subscribe to our newsletter
Stay up to date on how Stride is changing lives for children all the way through to people in their sixties and beyond.
Subscribe