Children's Mental Health Services
50% of mental health problems are established by age 14.(1)
But the cost of accessing care for many families is a barrier. In Australia, one therapy session with a child psychologist starts from $88.
We know early intervention can make a difference and help a child have a good day today, tomorrow and in the future.
It's never too soon to start thinking about mental health. Make a difference and donate now.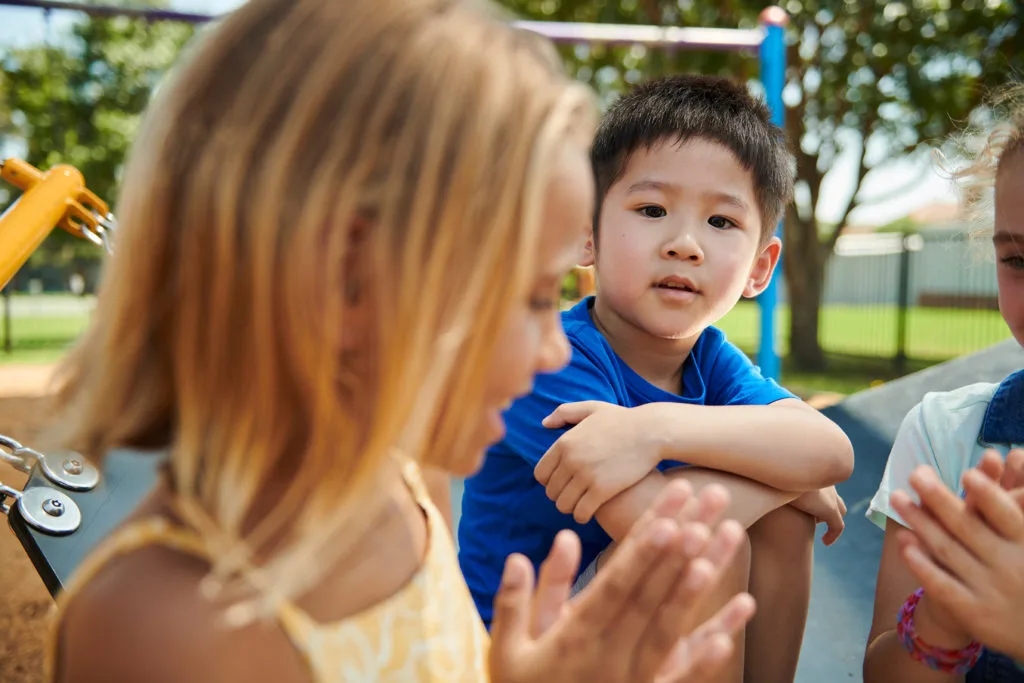 Baby steps towards a bright future
In these early years, your child is developing important skills and attachments that play a huge role in their ongoing development and mental wellbeing. These include the emotional and social skills a young person builds out during their interactions with others.
Seeking support
If you're worried about your child's emotional and social wellbeing or behaviour, our specialist child mental health staff will provide assessment and counselling – as well as an individual support plan for each family. As leaders in childhood intervention and kids' mental health, Stride is here to support you in raising happier, healthier children.
You'll find our early childhood services in Sydney, Brisbane and Cairns. From our bright and colourful Stride Kids centre focused on early intervention for those with mild to moderate mental health needs – to our Take 2 service which offers families more intensive support.
Children's Mental Health Services (CAMHS)
Evidence-based support for children and families
Stride Kids offers children's mental health services in a fun and bright learning space.
Ages 0 – 11
Mental health supports are also available at Paddington
Improves kids' mental wellbeing
Psychological support for managing mental health difficulties
Parenting and therapeutic group programs
We work closely with infants, children and their families to provide support. For more information on our childhood mental health services get in touch with our friendly team.
Working with families to provide intensive mental health support for children
Take 2 works alongside families with children and young people who have complex mental health needs – at our place or yours.
Located in Cairns South
Up to 12 months support – short, medium and longer term
Goal setting, mentoring and practical support
Group and individual activities
Referral to other specialists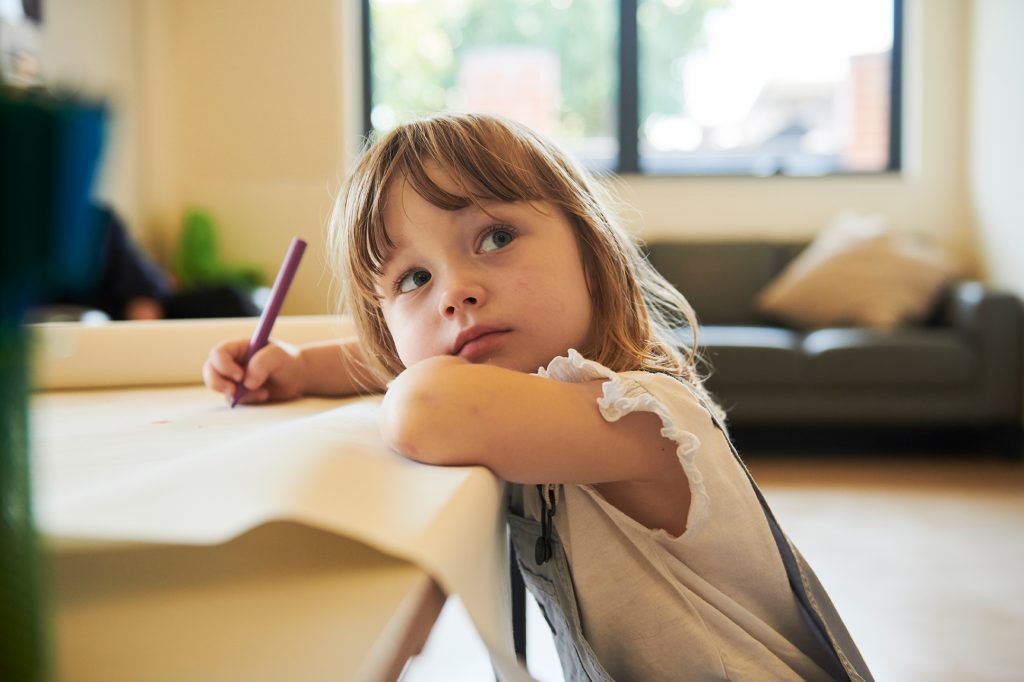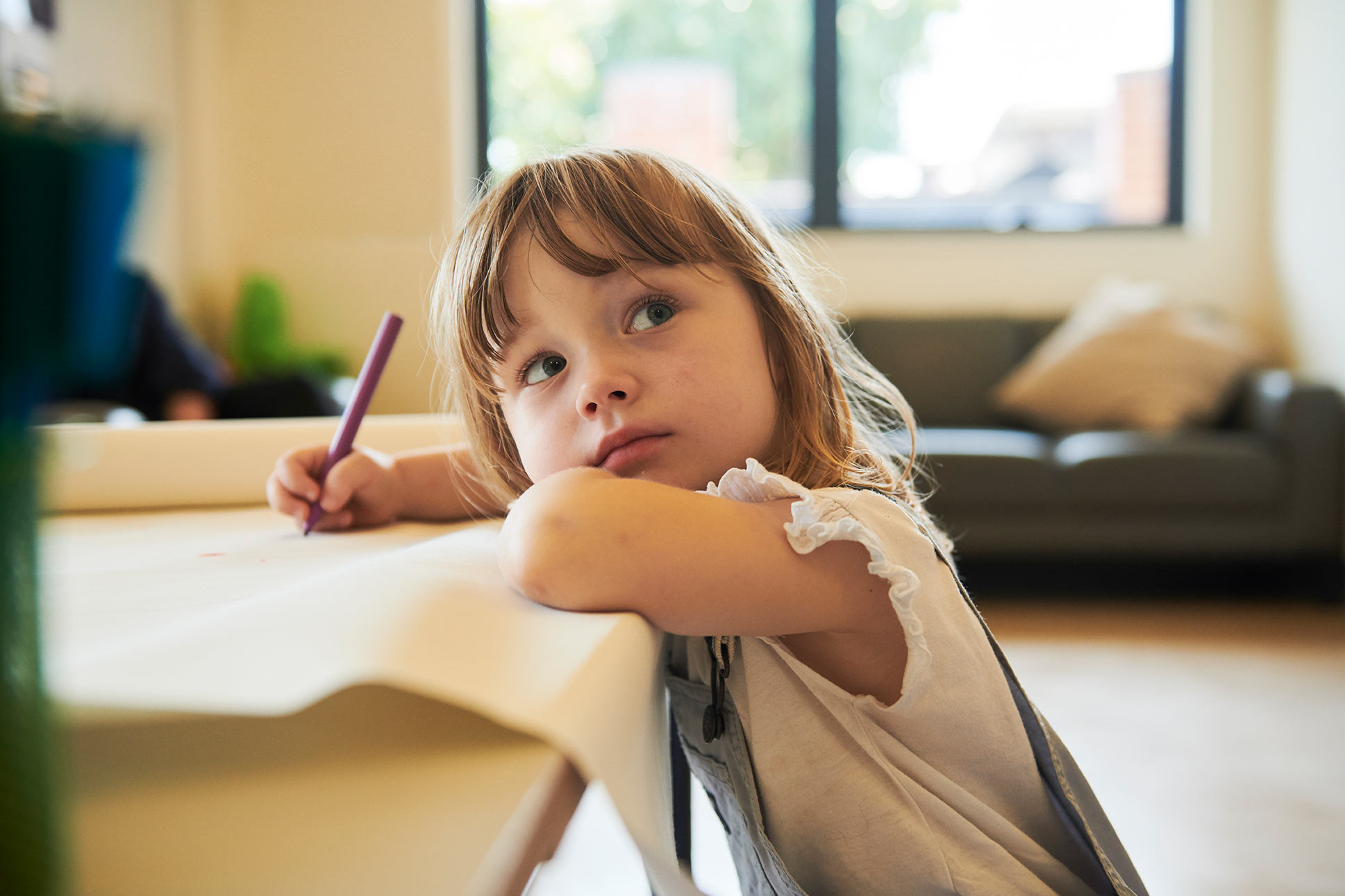 Helping mums manage motherhood and their mental health
Aside from offering child and adolescent mental health services, the Stride Kids Playgroup provides a safe space for mums with mental health needs who have kids under five.
Located in Kingsgrove, NSW
Ages 0 – 5 (and not in school)
Access to childhood specialists
Support for diagnosed or undiagnosed mental health conditions and illness in kids
Counselling for domestic violence and/or substance use
Refer a client
1. Kessler RC, Berglund P, Demler O, Jin R, Merikangas KR, Walters EE. (2005). Lifetime Prevalence and Age-of-Onset Distributions of DSM-IV Disorders in the National Comorbidity Survey Replication. Archives of General Psychiatry, 62 (6) pp. 593-602. doi:10.1001/archpsyc.62.6.593.
Subscribe to our newsletter
Stay up to date on how Stride is changing lives for children all the way through to people in their sixties and beyond.
Subscribe