What is Mental Health Month?
by Kat Rowe | September 23, 2021
---
Mental Health Month started in 2010. The length of time was extended from a week to a month due to the overwhelming increase in organisations commemorating the cause. During October events are held to shine a spotlight on the importance of mental health, remove the stigma, highlight the resources and programs available and celebrate the organisations, individuals and teams that do great work in this space.
When is Mental Health Month in Australia?
Mental Health Month runs from 1st to 31st of October.
Why was Mental Health Month created?
Mental Health Month was created to raise awareness of the importance of mental wellness in living fulfilled lives. Events are held to showcase the resources and support available, and to recognise individuals, groups and programs that have made significant contributions to the mental health Sector.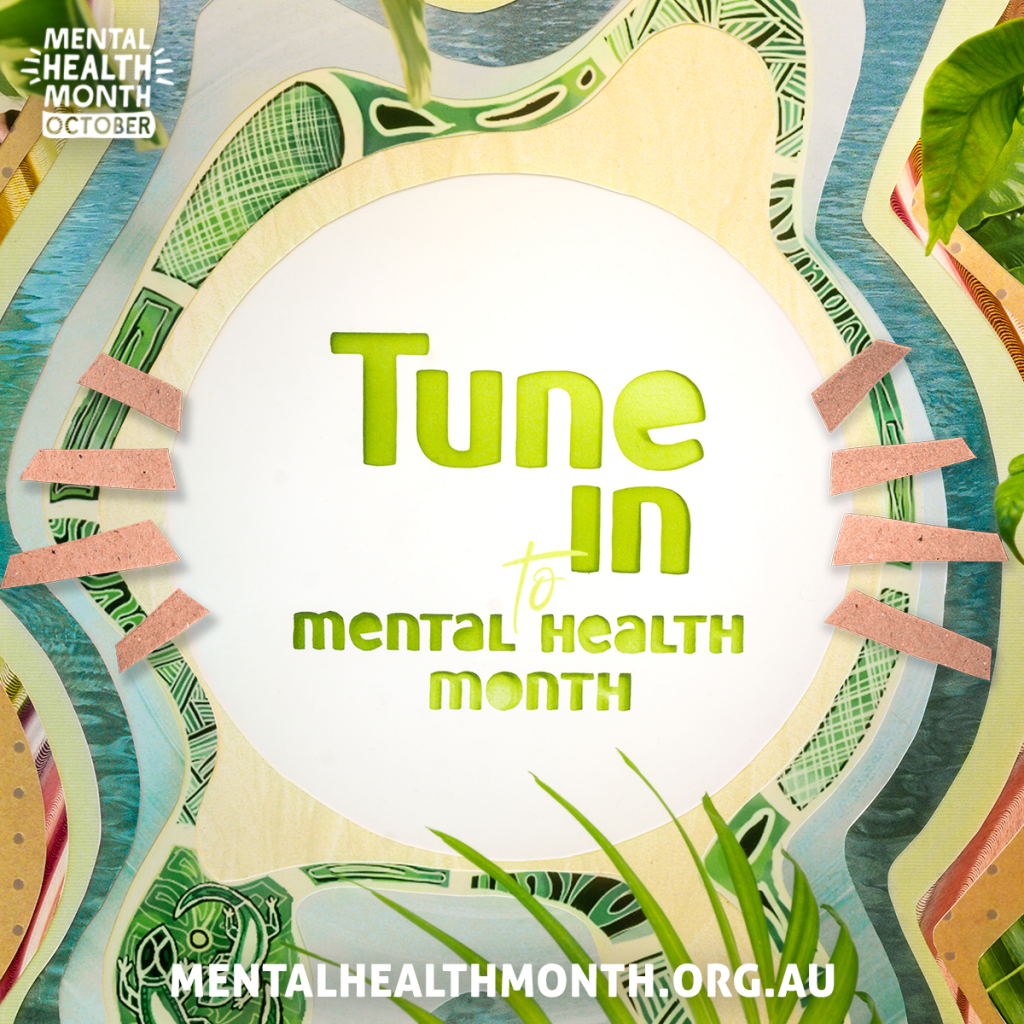 The theme this year is "Tune In". It advocates putting the focus on being present – and aware of what's happening within you and in the world around you. By tuning in, you can focus your mind, build self-awareness and build positive connections.
What is the difference between Mental Health Month and Mental Health Week?
Both raise awareness of mental health and wellbeing; New South Wales, South Australia, Victoria and ACT activities extend across the month of October while Queensland, Western Australia and Northern Territory focus awareness across one week. The week coincides with World Mental Health Day on 10th October.
How can you get involved in Mental Health Month this year?
There are many ways to get involved. They may include attending various in-person and online events, hosting a morning tea and sharing tips that work for you. Other ways you may wish to get involved include:
What are some ideas to tune in to the Dimensions of Wellness this Mental Health Month?
Tune in, by visiting our Dimensions of Wellness page. You'll learn what the 8 dimensions of wellness are and how they are all interconnected with one dimension building on another.
Access our top tips or join the conversation on what has helped your mental wellbeing during lockdown.
Do you, or someone you know, need help finding the right support?
Stride offers a range of specialist mental health services and resources to support everyone from mums with infants through to adulthood. Find out more about how we can support you or a family member by contacting us on 1300 00 1907 or email us at hello@stride.com.au.
---