Ways to Encourage Self-Help Skills in Children
by Kat Rowe | June 25, 2021
---
We do our best as parents to help our children grow up to be happy and healthy. As they learn to navigate through the world, it's our privilege to help guide them on their journey. Children have a natural desire to be independent, and we should encourage them to develop self-help skills early on in their lives.
Teaching them simple self-help skills will empower them to be more independent and hopefully inspire them to try new things. As a bonus, they get to stay active. Self-help activities for children encourage them to move and play every day.
Here are four simple self-help activities that you can try with them today:
1. Teach your toddler how to feed themselves
Self-help skills for a toddler can be learning how to eat food independently. You can start with finger foods that are easy to grasp but not big enough for them to choke on. As they continue to develop, you can introduce eating with a spoon. Show them how to do it and then give them as much independence during mealtime as possible. Mealtimes will be messy, but the reward for learning a new skill is worth the clean-up.
2. Teach them how to put their clothes on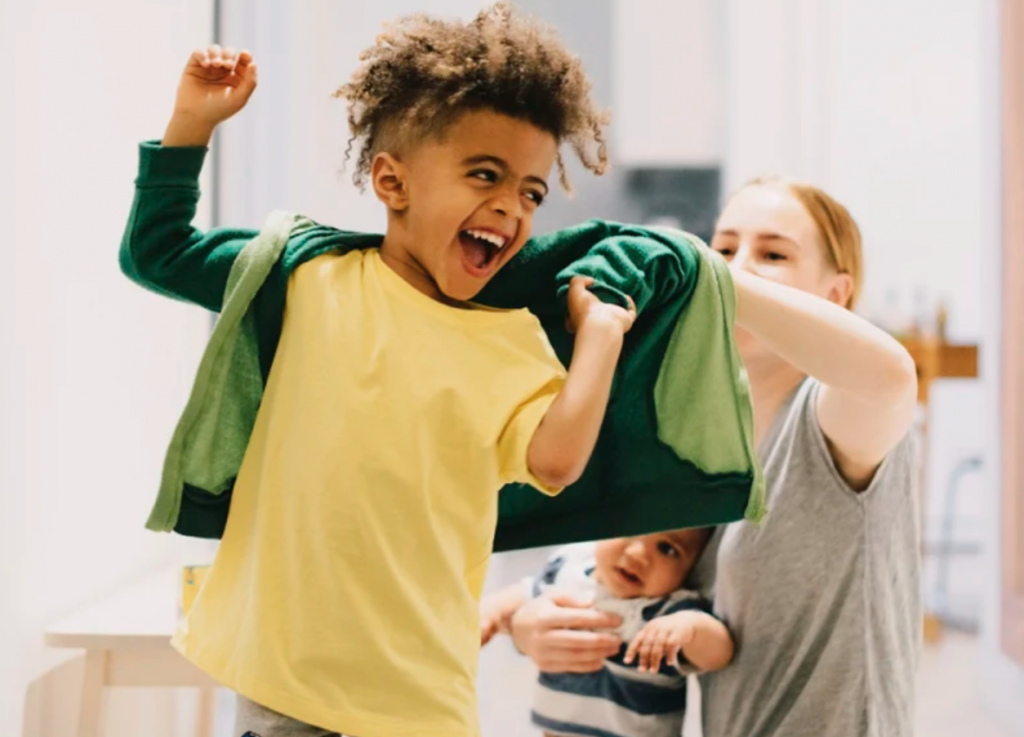 Encourage them to put on their clothes independently. You can start by teaching them how to take their clothes off. Then, help them label and identify different parts of clothing by using simple words. These simple self-help tasks can help them build confidence and create a stronger sense of independence.
Next, you can try getting dressed together. Children like to imitate what they see. Make it a fun experience to get dressed together. Schedule it on a day when you are not in a rush to leave the house. Let them learn from you and allow them to try it on their own. It might be easier and faster to dress them but it's crucial that we allow them to try things for themselves.
3. Establish good hygiene habits with your child
Teach your child to practise good personal hygiene. Encourage them to wash their hands after using the toilet and before eating. Help them understand how germs can affect their health and the importance of having good hygiene. We can help them recognise the difference between dirty and clean. After they come in from playing outside, have them take a look at their hands and face. If there's visible dirt, then you can help them wash their face at the bathroom sink. If not, then hand them a tissue or baby wipe and encourage them to wipe their hands or face.
4. Task them with simple chores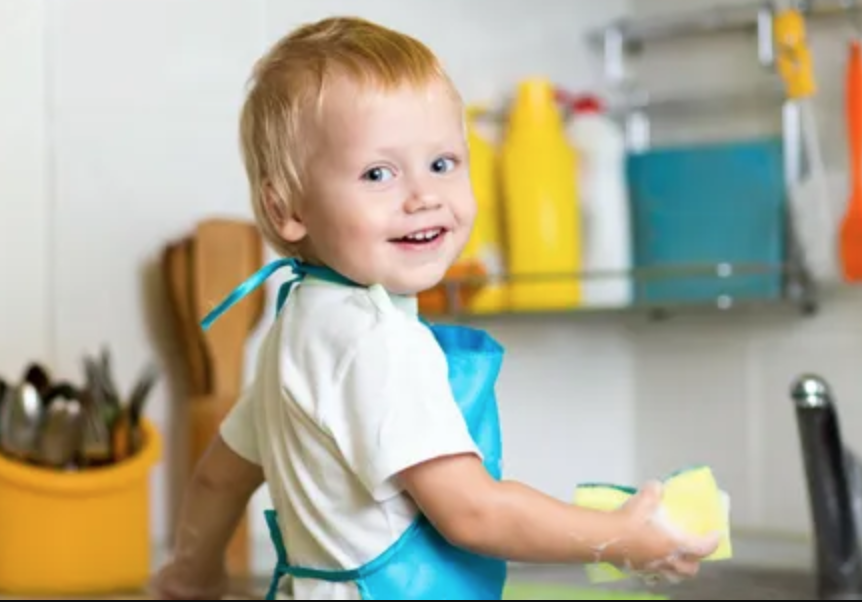 Children who learn how to help around the house early on, will become more independent as they grow older. We can show them simple ways they can contribute around the house. For example, ask them to pick up their toys and place them in a designated space. Or ask them to help set the table during mealtime. After eating their meal, have them bring their plate to the sink and clear it. Bring them to the garden with you and show them how to water and care for plants. Teach them how to make their bed and the importance of having a tidy space. Give them a sense of control over their environment and allow them the opportunity to take pride in their space.
Keep it fun and simple
Learning and growing is fun. Remember to practise patience and manage your expectations when it comes to children. Keep your instructions clear and simple enough to ensure positive communication. Give them the space to learn, fail, and grow. Be there to support them and reassure them when they need it. Positive reinforcement and rewarding them for their efforts will help encourage them to try new things.
We care about the wellbeing of our community and kids. Stride is here to support you and your family in each stage of childhood development. We work with families to provide mental health care and support for children at every step. Contact us to learn more or speak with someone today. We are here to help.
---