How Stride's headspace Work and Study Program is supporting young people to enter the workforce
by Kat Rowe | March 1, 2023
---
Are you a young person keen to enter the workforce or want to find the right job for you?
Stride operates four headspace centres that offer the headspace Work and Study Program to help when you're ready to take that first big step towards finding employment. You can find these centres in Geelong, Meadowbrook and Townsville.
The headspace Work and Study program is available as an additional service for young people who are engaged in clinical support at headspace.
Since 2016, the headspace Work and Study Individual Placement and Support (IPS) Program has helped countless young people realise their vocational goals and set them on a path towards meaningful employment.
Now with over 50 headspace centres across the country, you can access the headspace Work and Study Program training and the support you need to find your ideal employment opportunities when and where you need it. Our goal is to instil newfound confidence in your ability to build a bright and fulfilling career.
What is the headspace Work and Study Program?
Using the internationally renowned Individual Placement and Support (IPS) model, the program is a voluntary service that can provide you with in person one-on-one support.
In partnership with the Department of Social Service, the headspace Work and Study Program brings together an integrated team of clinical professionals including social workers, psychologists, occupational therapists, and other mental health professionals to support you to achieve your employment and education goals.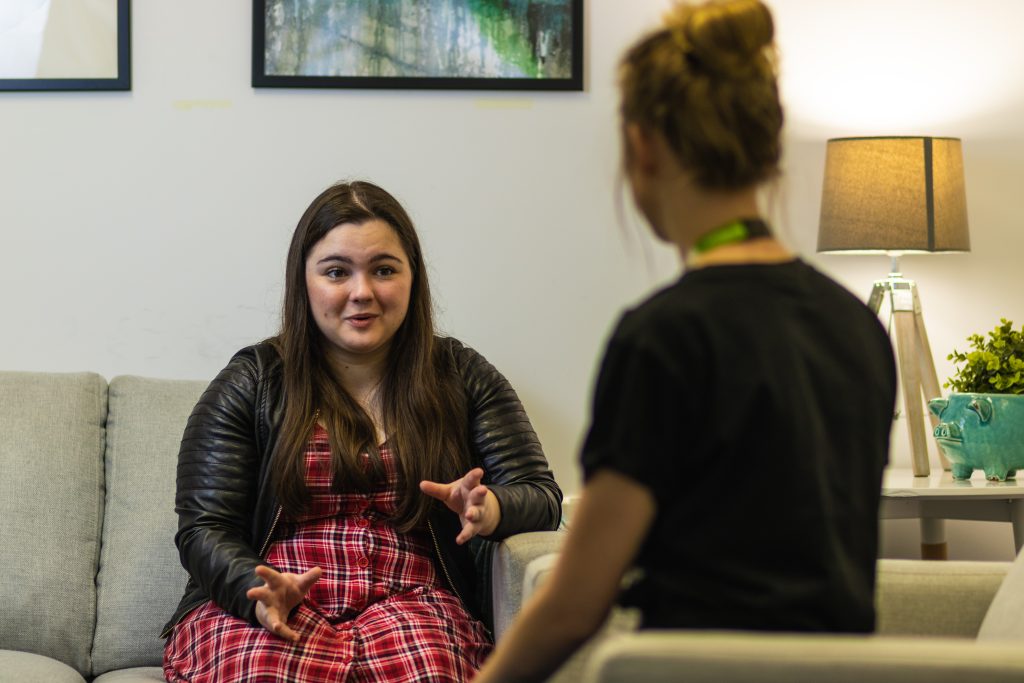 How does the program help you achieve meaningful employment?
Our vocational specialists work with you from the ground up to understand your current situation and goals, matching you with the appropriate supports and training such as:
Understanding economic basics
Achieving a bank account and Tax File Number (TFN)
Creating a resume and cover letter
Knowing your income support options
Learning how to job search and submit applications
Building confidence to approach employers or take on employment opportunities
Interview skills and preparation
How to have supportive discussions while employed
Navigating community support services and Centrelink systems
How to seek support in the workplace
We also help you break into competitive employment by leaning on our direct connections with local employers. This ensures an open dialogue for us to gain insight into what employers are looking for in potential candidates.
headspace Work and Study program helps young people find a job they enjoy. Our aim is to match you with an employer who prioritises your mental health.
What does success in the program look like?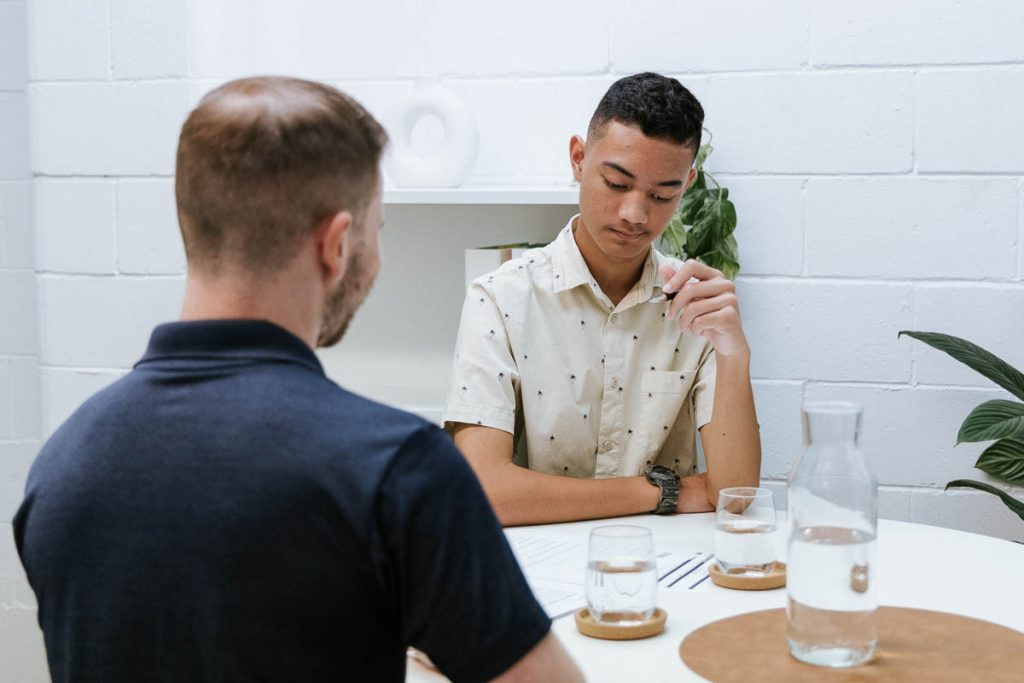 Once you've completed the headspace Work and Study Program, gained employment, and feel confident and empowered in your ability to manage your responsibilities in the workplace, you may find our help is no longer required. Exiting the program because you're on track with your goals is the outcome we're working towards!
Next steps
The headspace Work and Study Program is completely free for young people. So, if you feel like you've exhausted every avenue to gain employment on your own, now's the time to talk to our team of professionals.
With the experience and expertise of our vocational specialists on your side, you can build a better today and tomorrow.
Get in touch:
---