Psychosocial Support: How NDIS can help you access it
by Kat Rowe | March 8, 2023
---
Psychosocial support is necessary when your mental health condition significantly impacts your ability to complete everyday activities. It's not specific to any particular mental health condition and aims to help you build resilience and independence so you can manage daily tasks with confidence and make meaningful connections within your community.
When psychological support is needed the National Disability Insurance Scheme's (NDIS) Psychological Recovery Coaching is available to help you develop the skills, strategies and tools you need to manage the symptoms of your mental health condition and improve your overall wellbeing.
At Stride, we ensure that your social, emotional and psychological needs are at the forefront of your recovery and that you're able to access the support you need to have a better today and tomorrow.
What is Psychological Recovery Coaching?
This NDIS-funded service is delivered by highly experienced Recovery Coaches who provide support to those diagnosed with a psychological disability to:
Increase independence
Improve social and economic participation
Better manage the complex challenges of daily living
Provide a supportive and non-judgmental environment
Develop self-awareness and self-esteem
Build upon current strengths and resilience
Improve overall quality of life
How can NDIS help you access a Psychological Recovery Coach?
You can find recovery coaching under the 'Capacity Building' funding category, meaning it helps to build your independence and skills through coaching and collaboration with a broader system of support and services.
Once you receive a diagnosis of a psychological disability and NDIS eligibility is established, you can begin working with your Local Area Coordinator (LAC) or NDIS planner to develop an NDIS plan. In this plan, you can create a tailored strategy and allocate your funding towards services that meet your individual needs and goals, such as Psychological Recovery Coaching.
If you're already on an NDIS plan and would like to add Psychological Recovery Coaching to your plan, you're likely to have an existing Support Coordinator.
A Support Coordinator is different to coaching in that a Psychological Recovery Coach brings additional knowledge and skills specific to psychological recovery, mental health and service navigation within the mental health system. A Support Coordinator is experienced in disability support and the NDIS systems more broadly.
It's important to talk with your LAC about whether your funding is best spent on both services or if only a Psychological Recovery Coach is required.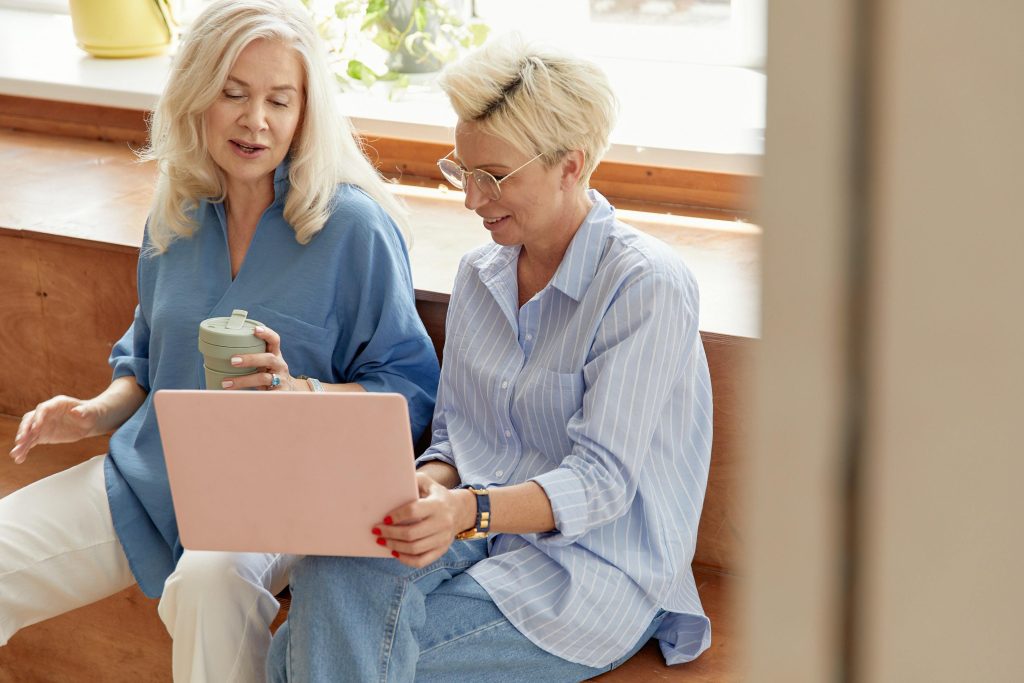 How to find the right Psychological Recovery Coach for you?
Your NDIS planner or Local Area Manager are your first point of call in finding a Psychological Recovery Coach. It's recommended you talk to two or more coaches before you settle on a decision.
Here are some questions to consider when meeting with a new Psychological Recovery Coach:
They get it: Do they have lived or learned experience of mental health issues and recovery?
Qualifications: What's their level of experience and ongoing training?
They're legit: Are they registered with the NDIS Quality and Safeguards Commission?
They'll be there for you: Are they available to support you at the times and locations that best suit you?
Next steps
At Stride we understand that some days are better than others and that having someone who is passionate, experienced and present to help you find the sunshine can make all the difference.
Psychological Recovery Coaching can help you or the ones you love harness the skills, strategies and tools you need to manage the symptoms of your mental health diagnosis and to improve your overall wellbeing.
Talk to our team about how we can help you access the NDIS support you need, so you can live the life you want and have a better today and tomorrow.
For more information about NDIS Psychosocial Support, email NDIS@stride.com.au or visit our website.
---